3 to 4 medium onion chopped up small
1 cup of washed rice
2 cups water or the amount needed for the type of rice used
Salt and pepper to your taste
4 to 6 tbls of vegetable oil


In a small pot on medium heat put the oil in and as soon as the oil is hot put in the onions and continue to stir them until they are very dark brown (not black)this takes about 1/2 hour. If you put the heat not lower you dont have to stir it all the time you could keep coming back evey few minuts and stir and do cleaning or what not inbetween. (Do not put the lid) when they are done pour in water as much as you need for the type of rice you will be using. Then put in the rice, salt and pepper in and cook it until almost all the water is gone and there is only tiny bubbles on the top of the rice. Then turn it on low heat on your stove for 20 minuets, (This rice is usually eaten with fish you could even add shrimp to the bottom when the onions are done cooking and cook it for a few minutes then add the rice, water, salt and pepper and do the same method of cooking as I mentioned above and that is a meal on it own just another idea not sure if its egyptian but my husband like it.) I would do it without shrimp at first incase you don't like it then the shrimp wont get wasted.

Guest

Guest





As salaamu alay kum,
I made this tonight with fish and salad for my husbands dinner.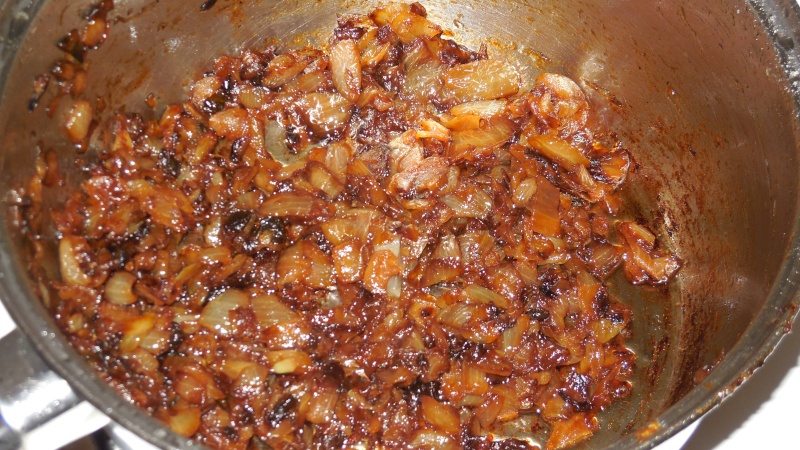 I made 2 cups of rice with 4 medium onions it needed a little more so I would say 2 more onions. I am sure it tastes just fine though not a strong to like this.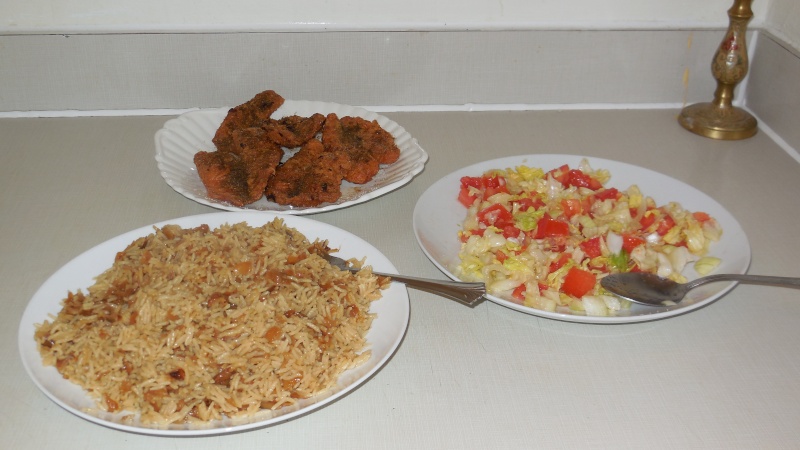 Guest

Guest





BarakAllahu feeki for posting - the pics are nice to see too mashaAllah. 
_________________
WaSalaamu alaikum
Aisha

Aisha

Kitchen Staff





Posts

: 275


Join date

: 2009-04-25



Wa feeki sister I am happy you are enjoying them...

Guest

Guest






---
Permissions in this forum:
You
cannot
reply to topics in this forum